Ishq Mein Marjawan 2: Vansh mysterious VR mansion to unfold Kabir Vansh big secret (Future Story)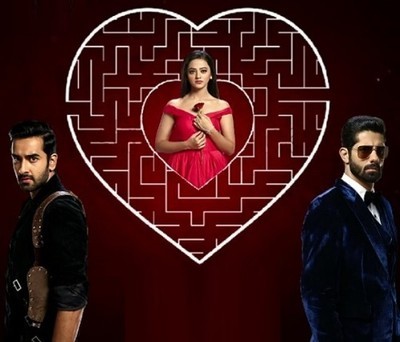 Ishq Mein Marjawan 2: Vansh mysterious VR mansion to unfold Kabir Vansh deadly relation
Popular new TV series Ishq Mein Marjawan 2 is going to bring thriller triangle love story of Kabir-Ridhima and Vansh.
The story of Ishq Mein Marjawan 2 will see Kabir and Ridhima's passionate true love story but Vansh will ruin everything.
Vansh and Kabir's rivalry will cost Ridhima when Kabir asks Ridhima to trap Vansh.
Kabir wants Ridhima to get in Vansh's good books so that Vansh takes her to his VR Mansion.
The twist in the story is that Kabir and Vansh are old rivals.
Kabir and Vansh's rivalry
Kabir and Vansh's big secret will get revealed soon in the story after Ridhima will get in Vansh's good books.
It will be quite interesting to watch what will happen next in the show.
Stay tuned to Serialgossip.com for more updates and latest news of top TV shows.
Latest Ishq Mein Marjawan 2 Updates