Kundali Bhagya: Karan in mixed emotions post marrying Preeta again (Upcoming Episode)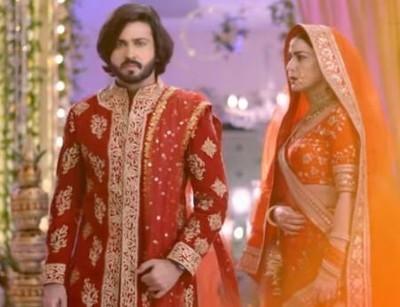 Kundali Bhagya: Karan (Dheeraj Dhooper) in mixed emotions post marrying Preeta (Shraddha Arya) again
The upcoming episode of ZEE TV serial Kundali Bhagya will showcase interesting twist as Karan in mixed emotions post marrying Preeta again.
As per the latest episode of Kundali Bhagya Preeta decides to marry Karan just to protect Luthra family from evil Sherlyn and Mahira.
Preeta decides to flop their plan and hence turns bride in disguise.
Finally Preeta gets married to Karan when Mahira comes to expose her.
Preeta reveals her identity and enlightens that there is no harm in marrying her husband once again.
Mahira turns mad seeing Preeta married to Karan
Karan is seen in mixed emotions post marrying Preeta once again.
Will Karan melt his heart for Preeta and accept her as wife this time?
What will Sherlyn and Mahira do now?
Let's wait and watch for the future story of Kundali Bhagya.
Latest Kundali Bhagya Updates