Choti Sardarni: Manav's double game forcing Meher to do or die (Upcoming Story)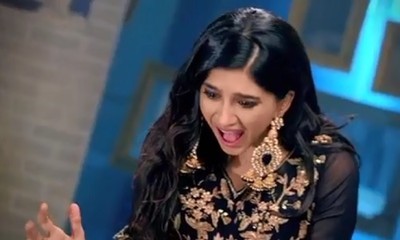 Choti Sardarni: Manav's double game forcing Meher to do or die
The upcoming story of Choti Sardarni is going to see a trouble time in Sarabjit and Meher's love life when Meher's past lover Manav is back.
Sarabjit and Meher attend Aditi's birthday party where Meher is completely stumble seeing Vikram Diwan, who is none other than Manav.
Manav aka Vikram Diwan is now finding chances to get closer to Meher and make her split out about Manav.
Where Vikram's tricks are making Meher helpless and scared, Meher is now stuck in a do or die situation.
Meher to confess truth to Sarabjit
Sarabjit very well knows about Meher's past with Manav but is completely unaware of Vikram Diwan being Manav.
Now when Meher is facing a terrible time amid Vikram's double game,
This is going to be highly intensified to watch what Meher will do now and how she will confess the truth to Sarabjit about Vikram Diwan.
Stay tuned to Serialgossip.com for more updates and latest news of top TV shows.
Latest Choti Sardarni Updates