YRKKH: Quick Leap with mysterious office call turning reason for Kartik's sudden disappearance (Future Story)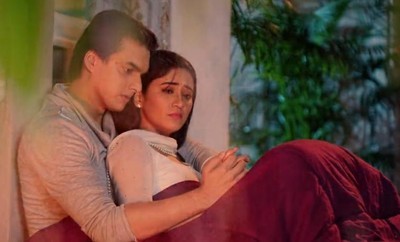 Yeh Rishta Kya Kehlata Hai: Quick Leap with mysterious office call turning reason for Kartik's (Mohsin Khan) sudden disappearance
Star Plus longest running Yeh Rishta Kya Kehlata Hai will witness leap in storyline focussing on new track.
As per the on-going storyline we have seen Kartik and Naira getting concerned for Chori's safety.
Further the duo decides to adopt Chori to keep her away from problems.
Post this viewers will get to witness quick leap in storyline.
Also viewers will get to see Naira turning pregnant once again where she gets to enjoy her pregnancy with Kartik this time.
Naira's (Shivangi Joshi) happiness short lived with Kartik's disappearance
However Naira's this happiness is short lived as Kartik gets an emergency call where he had to rush immediately.
Unfortunately Kartik does not return back leaving Naira depressed but she gets positive hope from the baby in her womb about Kartik's return.
Let's see how Naira gets her missing Kartik back this time.
Latest Yeh Rishta Kya Kehlata Hai Updates