Barrister Babu: Anirudh shocked to see his Bondita as new Munmun of Hira Mandi (Upcoming Story)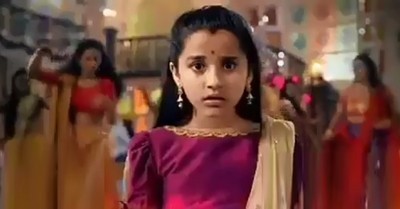 Barrister Babu: Anirudh shocked to see his Bondita as new Munmun of Hira Mandi
The latest story of 'Barrister Babu' the top TV serial is going to see Anirudh and Bondita's life taking u-turn into the dangerous world of Hira Mandi.
Bondita is sold off by her Mami-Mama where the evil goon brings Bondita to the Hira Mandi.
Anirudh tracks down Bondita's whereabouts and finally reaches to the Hira Mandi.
The upcoming story of Barrister Babu is going to bring more hardships for Anirudh and Bondita as Bondita will get her new identity in Hira Mandi.
Bondita and her new journey of life
Hira Mandi's head determines to sell off Bondita as soon as possible.
When Bondita is scared and confused at the same time, the head changes Bondita's name and gives her the new identity of Munmun.
Anirudh who will soon reach Hira Mandi in the hunt for his Bondita will ever recognize Munmun only being his Bondita.
Keep reading entertainment news website Serialgossip.com for more quick updates on top TV shows and popular Hindi serials.
Latest Barrister Babu Updates