Barrister Babu: Post Bondita exposes Saudamini, Anirudh shows his new face to Saudamini (Upcoming Twist)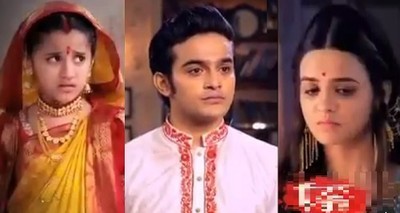 Barrister Babu: Post Bondita exposes Saudamini, Anirudh shows his new face to Saudamini
Colors serial Barrister Babu is seeing a very intense track in the current story with Anirudh and Bondita's homecoming.
Anirudh and Bondita meet Saudamini when Saudamini starts her melodrama of bechari naari*.
Bondita is pissed off at Saudamini as now she knows her evil intentions.
Bondita is not of those to stay silent and keep bearing the injustice.
Thus, Bondita exposes Saudamini's blindness drama and her shameless lies.
Anirudh is super angry knowing Saudamini's fake blindness and how Saudamini didn't save Bondita.
Anirudh will show his new face to Saudamini after he witnessed the evil reality of Saudamini and how she fooled Bondita and him.
Saudamini falls in Anirudh's eyes
Saudamini has badly fallen in Anirudh's eyes after her lies are exposed by Bondita.
Anirudh announces his hate for Saudamini and swears to now showing his anger to Saudamini after she saw his love.
Let's see how soon the evil woman Saudamini will exit from Anirudha and Bondita's life.
Latest Barrister Babu Updates