Pinjara Khubsurti Ka: Pained with Omkar's evilness, Mayura gets fatal wound for life (Upcoming Episode)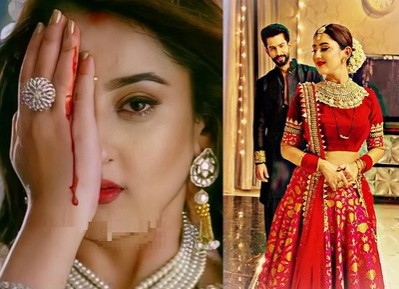 Pinjara Khubsurti Ka: Pained with Omkar's evilness, Mayura gets fatal wound for life
The upcoming episode of Pinjara Khubsurti Ka is going to see Omkar and Mayura's life taking ugly u-turn.
Omkar plans to consummate with Mayura on their first Karva Chauth.
However, Mayura planned to elope from his trap.
Mayura even succeeds but unfortunately gets trapped again.
This time angry Omkar swears to not spare Mayura as Mayura broke her trust.
Mayura will get a fatal wound on her face in lieu of Karva Chauth fast that she kept for Omkar.
Mayura's life turns miserable
Omkar gets such angry and mad that he hurts Mayura on her face.
Omkar gets psycho to destroy Mayura's beauty and this gives an unforgettable wound on Mayura's face.
This is going to be tougher for Mayura to live such a miserable life with Omkar.
Let's see if Mayura could escape from his trap.
Latest Pinjara Khubsurti Ka Updates