Apna Time Bhi Ayega: Veer drags Rani out of palace declares her time to get lost (Upcoming Twist)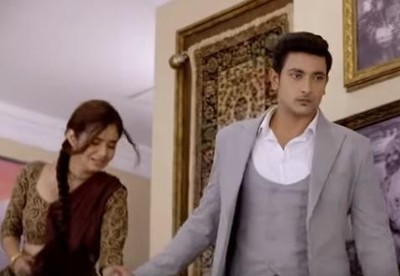 Apna Time Bhi Ayega: Veer (Fahmaan Khan) drags Rani (Anushka Sen) out of palace declares her time to get lost
ZEE TV serial Apna Time Bhi Ayega will showcase interesting twist and turn.
As per the latest promo Veer makes his stunning entry in the palace where he shouts for Rani.
Veer has taken a firm decision for Rani.
All this while we have seen Veer always supporting Rani in the time of need.
But now the things go other way round as Veer angrily drags Rani out of the house.
Veer declares that her time has come to leave the house right away.
Rani shocked with Veer's unexpected decision
Veer has taken this shocking decision with a strong motive behind the same.
While on the other side Rani is extremely shocked and fails to get the real reason behind Veer's this step.
On the contrary Rajeshwari is very happy with this step of Veer.
Why did Veer oust Rani humiliating her before everyone?
Let's wait and watch.
Latest Apna Time Bhi Aayega Updates