Pinjara Khubsurti Ka: Mayura starts her new life with Piyush, not Omkar (Upcoming Twist)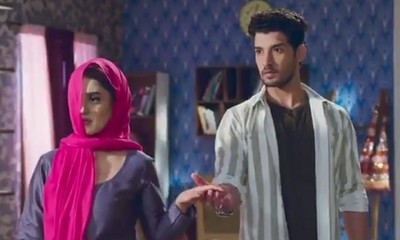 Pinjara Khubsurti Ka: Mayura (Riya Sharma) starts her new life with Piyush (Gautam Vig)
Popular series Pinjara Khubsurti Ka is going to see a new beginning in Mayura's life.
Mayura and Omkar have a drastic fight when Omkar in the fit of rage attacks Mayura.
Mayura's face is ruined where after dejected Mayura breaks all ties with Omkar.
Mayura lost her beauty but even so, Piyush is here standing beside her no matter how worse the situation gets.
Omkar (Sahil Uppal) to payback for his sins
Omkar who is busy in his fake religious worships and serving God will have to pay for his sins.
Piyush wants Mayura to take a stand for herself and start a new life.
Mayura holds Piyush to start her new life but still, this is not the end because Piyush and Mayura are ready to count back on evil Omkar.
Stay tuned with us to know what will happen next in Pinjara Khubsurti Ka.
Latest Pinjara Khubsurti Ka Updates