YHC: Saransh real Mom Mahima returns to take away Saransh from Rudraksh-Prisha (Upcoming Twist)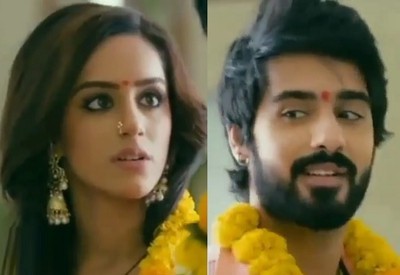 Yeh Hai Chahatein Shocking Twist: Mahima (Aishwarya Khare) returns alive for Saransh
The upcoming twist in Yeh Hai Chahatein will see the shocking return of Mahima.
Mahima who died while giving birth to Saransh is suddenly out of the blue back alive.
Rudraksh and Prisha reach Ooty to celebrate their lovely honeymoon.
Meanwhile, here Mahima meets Yuvraj which gets Yuvraj stumbled in shock.
Yuvraj is taking Mahima to Ooty as Mahima is determined to meet her son Saransh and Prisha.
What will happen next in Yeh Hai Chahatein is quite hard for Rudraksh and Prisha.
Rudraksh and Prisha's life in a new mess
Rudraksh and Prisha are going to face a hard time again.
Suddenly with Saransh's real mother returned back alive,
Will Rudraksh and Prisha give away Saransh to Mahima?
Latest Yeh Hai Chahatein Updates