Yeh Hai Chahatein: Mahima reaches hotel to spoil Rudraksh Prisha sweet honeymoon (Upcoming Twist)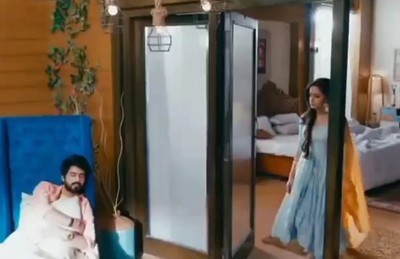 Yeh Hai Chahatein: Mahima reaches hotel to spoil Rudraksh Prisha sweet honeymoon
Star Plus serial Yeh Hai Chahatein is up for more exciting twists and turns in the storyline.
Rudraksh and Prisha are enjoying their sweet honeymoon in Ooty.
Rudraksh and Prisha are unaware of the new storm coming in their life with the shocking return of Mahima.
Prisha's sister and Saransh's mother, Mahima who died is now back alive.
Mahima takes help from Yuvraj and finally reaches at the hotel in Ooty where Rudraksh and Prisha are staying in.
Rudraksh and Prisha to face major shockers
Rudraksh and Prisha are having a romantic morning when Mahima is on the way to knock in their room.
It would be enthralling to watch how Rudraksh and Prisha will face new trouble which Mahima is bringing in.
Stay tuned with us for more updates.
Latest Yeh Hai Chahatein Updates