Pinjara Khubsurti Ka: Mayura's deadly surprise for Omkar on wedding night (Upcoming Twist)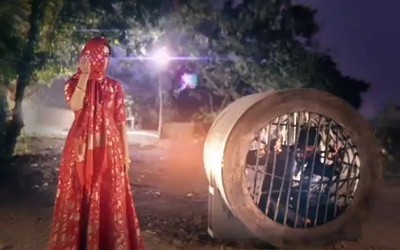 Pinjara Khubsurti Ka: Mayura's deadly surprise for Omkar on their wedding night
Colors serial Pinjara Khubsurti Ka is witnessing the remarriage track of Omkar and Mayura after Omkar's swayamvar*.
Mayura forces Omkar to accept her as his wife again.
With their official announcement of husband and wife, Mayura challenges to destroy Omkar's life and his sangemarmar* palace.
Mayura swears to make Omkar's life difficult in such a way that he feels suffocated in his own life.
Mayura taunts and threats Omkar on their first wedding night.
Mayura and Manjari drastic face-off
Mayura shocks Omkar with her all-new bold avatar and ferocious attitude.
Mayura and Manjari soon face off when Majari turns to oust Mayura from the house,
Let's see how Mayura will give a befitting reply to Manjari and her torture.
Stay tuned with us for more updates.
Latest Pinjara Khubsurti Ka Updates