Pinjara Khubsurti Ka: Aish deadly plan to end Omkar-Mayura love story in jungle (Upcoming Episode)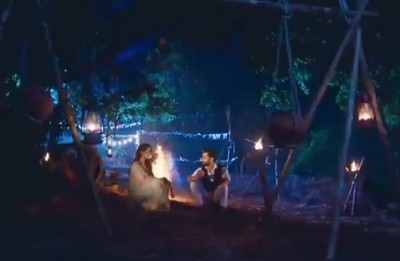 Pinjara Khubsurti Ka: Aish deadly plan ruins Omkar-Mayura love confession in jungle
The upcoming episode of Colors TV serial Pinjara Khubsurti Ka will see Omkar and Mayura love confession in the jungle but with a deadly twist.
Aish and her lover are playing a double game with Omkar and Mayura.
Mayura somehow manages to save Omkar's life when they both have a lovely time together in the jungle around the bonfire.
Mayura finally questions Omkar about if he didn't feel her pain after ruining her face.
Omkar gets teary eyes and finally decides to tell the truth to Mayura but before he could complete his confession,
Omkar gets stabbed to death which stumbles Mayura.
Omkar goes lifeless and starts losing his breathe while Mayura falls shattered in the jungle.
Aish kills Omkar
Aishwarya and her lover kill Omkar while Mayura loses her senses.
Aish deadly plan will end Omkar and Mayura's love story in the jungle or there is still a chance for Mayura to revive Omkar's lost life?
Stay tuned with us for more updates and latest news.
Latest Pinjara Khubsurti Ka Updates