Ishq Mein Marjawan 2: Vansh's denial Kabir accepts Ridhima's child (Latest News)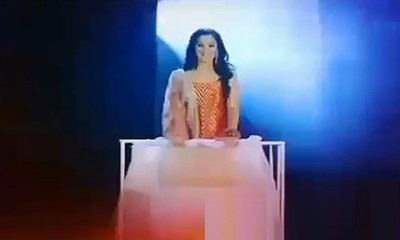 Ishq Mein Marjawan 2 New Promo: Vansh's rejection Kabir accepts Ridhima's child
Colors TV serial Ishq Mein Marjawan 2, will see a very interesting twist in the upcoming storyline.
Vansh and Ridhima's love life is facing a hard time because Ridhima is pregnant.
Ridhima is already Vansh's weakness and Vansh doesn't want their baby to get in danger.
Vansh and his Mafia identity is a danger to Ridhima and thus Vansh rejects Ridhima's pregnancy.
What is interesting is that Vansh's rejection of Ridhima's pregnancy gives an advantage to Kabir.
Kabir to take away Ridhima and child
The new promo of the show witnesses Ridhima's excitement to tell Vansh about her pregnancy.
Meanwhile, Vansh doesn't want the child.
Kabir comes and decides to accept Ridhima's child and take away Ridhima from Vansh.
So, what new twists and turns are line up, check out Serial Gossip for latest updates.
Latest Ishq Mein Marjawan 2 Updates