Shaurya Aur Anokhi: Shaurya Anokhi cleverly make Anmol split truth (Upcoming Episode)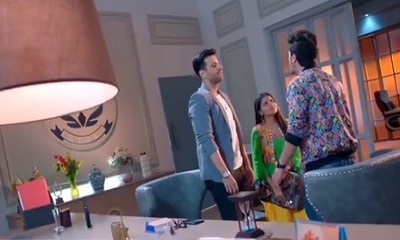 Shaurya Aur Anokhi Ki Kahani (SAAKK): Shaurya Anokhi cleverly make Anomil split truth
Star Plus TV serial Shaurya Aur Anokhi Ki Kahani is all set for an extraordinary plan of Shaurya and Anokhi.
Shaurya wants Anokhi to get justice but the situation is getting tougher for her.
The college authorities are not ready to strictly make the investigation because Kitty and Bebo are involved in it.
However, Shaurya is not ready to do injustice with Anokhi in lieu to protect the family kids.
Shaurya and Anokhi confront Anmol and play reverse psychology with his mind.
Finally, Anmol splits the entire truth and Shaurya records his truth confession.
Shaurya and Anokhi's bond gets stronger
Shaurya and Anokhi's bond is getting stronger with every passing day.
Meanwhile, Shaurya and Anokhi cleverly make Anmol split the truth so that they can prove everything to the authorities.
So, check out the latest news updates at SERIALGOSSIP.COM to know what will happen next in Shaurya Anokhi's love story.
Latest Shaurya Aur Anokhi Ki Kahani Updates