Ishq Mein Marjawan 2: Ridhima and baby kidnapped hopeless Vansh (Upcoming Story)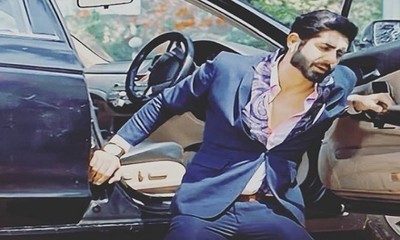 Ishq Mein Marjawan 2: Ridhima and baby kidnapped hopeless Vansh
Colors TV serial Ishq Mein Marjawan 2 will see Vansh's drastic breakdown in the upcoming story.
Unfortunately, Ridhima goes missing on the same day as Valentine when Vansh plans a surprise for her.
Vansh goes mad and crazy when he fails to find any clue of Ridhima's location.
When Ridhima is pregnant, Vansh gets more concerned for his child.
What shocks Vansh to the core is that Ridhima didn't go missing but she is kidnapped.
Vansh and Ridhima's family falls into a huge trap
Vansh falls shattered in tears when he fails to get any info of Ridhima.
Wherein the enemies kidnapped Ridhima and Ridhima along with her child are in danger, Vansh breaks down like never before.
However, who is the kidnapper? Is Kabir behind Ridhima's kidnapping?
To know more, check out the new updates at SERIALGOSSIP.COM
Latest Ishq Mein Marjawan 2 Updates