Choti Sardarni: Sandhya challenges to bring Mehar back in seven hours (Upcoming Episode)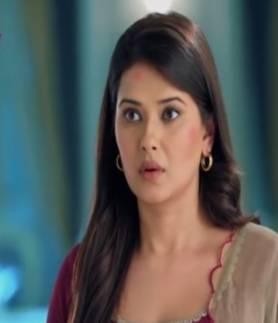 Choti Sardarni: Sandhya challenges to bring Mehar back in seven hours
Choti Sardarni is one of the famous and most popular show of Colors Tv where upcoming track of the show will showcase major twist ahead.
As per ongoing track of the show Rajaan gets shocked eyeing Sandhya in Gill Mansion where Sarbjeet also gets suspicious toward Sandhya.
However where amid all this Sarbjeet asks Sandhya about the truth and eyeing Sarbjeet love for Mehar Sandhya gets moved with all this.
Sandhya gets emotional and decided to spill entire truth out.
Sandhya challenges to bring Mehar in house back
Amid all this Sandhya also challenges Sarbjeet that she will bring Mehar back in Gill Mansion within seven hours while too unaware what she will do further.
Will Nimrat Kaur Ahluwalia aka Mehar will be back in show again?
It would be more interesting to see what will happen next in show.
Till then stay Tuned with us for more updates and exciting updates for your favourite shows.
Latest Choti Sardarni Updates