Kyun Utthe Dil Chhod Aaye: Post leap look of Randhir Amrit and Kunal Jaisingh (Upcoming Twist)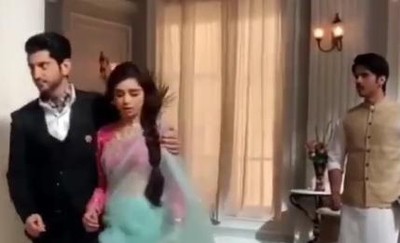 Kyun Utthe Dil Chhod Aaye: Post leap look of Randhir Amrit and Kunal Jaisingh
Sony TV popular serial Kyun Utthe Dil Chhod Aaye will showcase interesting twist and turn.
The show is all set to head for a huge leap in show posy which viewers will get to witness many new changes.
Post leap Randhir and Amrit lives a separate life all together.
Further new man that is Kunal Jaisingh is seen in Amrit's life.
Randhir turns a politician where Amrit is seen in saree in completely new look.
Randhir is busy with politics when Amirt marks her entry and calls Randhir.
Kunal Jaisingh holds Amrit and takes her away from Randhir
Amrit gets shocked to see Randhir where she was about to collapse.
Kunal Jaisingh marks his entry to hold Amrit and he takes her away from Randhir.
It would be interesting to see what happens next on the show.
Stay tuned to serialgossip.com for more updates.
Latest Kyun Utthe Dil Chhod Aaye Updates