KUDCA: Uday-Vashma forever separation from family over partition (Upcoming Episode)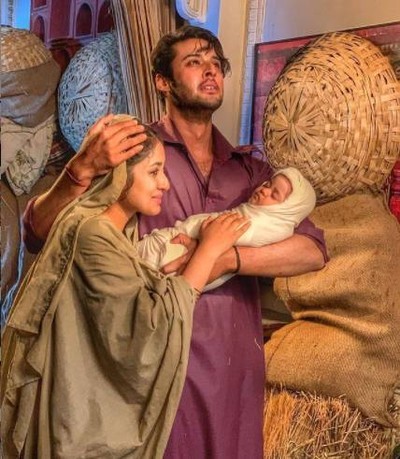 Kyun Utthe Dil Chhod Aaye: Uday-Vashma forever separation from family over partition
Kyun Utthe Dil Chhod Aaye is Sony Entertainment Television's popular daily soap show bringing new twists and dramas in upcoming tracks.
It was seen that how Abrar and Amrit helped Vashma to deliver baby but infront of Farooq they confessed that Vashma is no more and so her baby.
On other side, Vashma- Uday meets with Iqbal and Zayada where everyone is over the moon wit Vashma baby where they named him Kabir.
Iqbal wanted Vashma and Uday to leave Lahore
Despite Iqbal is hurt he wanted Vashma and Uday to leave Lahore and reach India else there will be troubles.
Amid this Vashma and Zayada are much hurt and elated but there will be heartwrenching family separation ahead.
Will they get separated from families forever?
It would be interesting to see what will happen next in show KUDCA.
Stay Tuned with us for more exciting updates and upcoming twists in the shows.
Latest Kyun Utthe Dil Chhod Aaye Updates