Shaurya Aur Anokhi: Kanchan sends Shaurya Anokhi to Goa with plan (Latest News)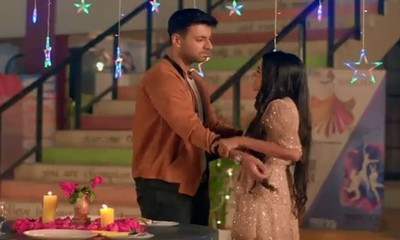 Shaurya Aur Anokhi Ki Kahani (SAAKK): Kanchan sends Shaurya Anokhi to Goa with plan
The latest story of Shaurya Aur Anokhi Ki Kahani is looking forward to some beautiful times.
Shaurya and Anokhi have an emotional and mental breakdown due to some mere misunderstandings.
Anokhi isn't ready to believe the situation and the scenario is that Shaurya soon moves out to Goa.
Luckily Kanchan reveals everything to Anokhi and here Kanchan convinces Anokhi to meet Shaurya.
Shaurya and Anokhi's love in the air
So, Shaurya is moving to Goa when Anokhi also decides to meet him and clear the misunderstandings.
So, how beautiful Shaurya and Anokhi's trip to Goa will be and what interesting twists and turns will come in the story,
To get the latest new twist, stay tuned with us.
Latest Shaurya Aur Anokhi Ki Kahani Updates