YRKKH: Ranveer gets into ugly fight with Kartik for Sirat (Future Story)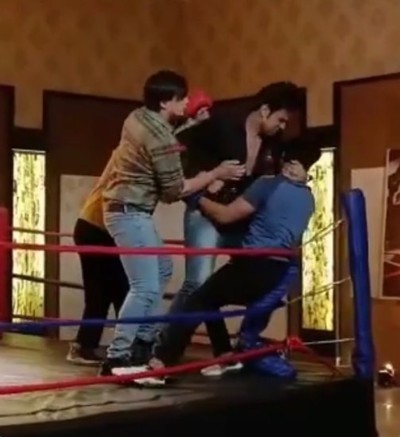 Yeh Rishta Kya Kehlata Hai (YRKKH): Kartik and Ranveer ugly fight ahead for Sirat
YRKKH is Indian tv drama which telecasted on Star Plus, where its upcoming track of the show will bring much drama.
It was seen that Sirat is ready to leave Goenka house where kartik helps her in her luggage and Sirat gets happy eyeing Kartik care.
Amid all this Ranveer is getting irked with this that how Sirat can get so close to Kartik and his family.
Kartik and Ranveer in boxing ring, big fight ahead
However where further, Kartik and Ranveer are in boxing ring with Sirat where duo gets into ugly fight and Ranveer started punching Kartik.
While Sirat is trying to bring Ranveer back to senses and Ranveer even beats the referee who tries to stop them.
It would be interesting to see what will be in future drama of his show.
Stay tuned with us for more exciting updates and upcoming twists in the show.
Latest Yeh Rishta Kya Kehlata Hai Updates