Imlie: Imlie-Paras mingling uncovered Malini forgery escape plan (Upcoming Story)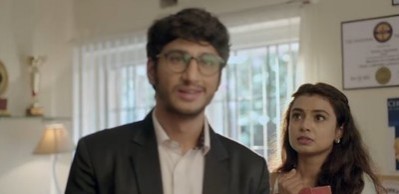 Imlie: Imposter Kunal and Imlie union to bring Malini fake drama of boyfriend out
Imlie is Indian tv drama which telecasted on Star Plus, where its upcoming track of the show will bring much drama as Malini planned Imlie and her fake boyfriend meet.
Ongoing track of the show Imlie meets with Lawyer Paras where dup bond gets impressive as Kunal gets moved with Imlie innocence.
Where further Lawyer Paras who is Malini fake Kunal ,who is in reality Paras already met with Imlie and here Imlie is going to bring this truth out.
Imlie and Paras aka Imposter Kunal to bring Malini lie out
It was seen that Imlie is totally aware that there is no one in Malini life and she just wanted to confirm this drama.
Later on Imlie gets shocked that he Is lawyer Paras not Kunal that Malini is saying to them, while Paras also refused to accept that he is Kunal.
It would be interesting to see what will happen next in Imlie and Malini life.
Stay tuned with us for more exciting updates and upcoming twists in the show.
Latest Imlie Updates