Kumkum Bhagya: Pragya labeled Abhi as Dhokebaaj post leap twist (Upcoming Story)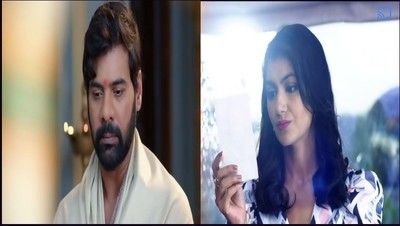 Kumkum Bhagya: Pragya labeled Abhi as Dhokebaaj post leap twist
Kumkum Bhagya is popular show telecasted on Zee Tv, which is up for some interesting twists and turns ahead in the show where Abhi and Pragya are separated and big twist is there.
Latest track of the show is showing how, Pragya and Abhi are not together where duo grooved hate for each other.
So happened where Abhi thinks that Pragya ditched him and Rhea where Pragya is much furious that Abhi disbelieved her.
Pragya entry in Abhi life tagged him dhokebaaj
However where further, Pragya gets furious when there is Abhi's birthday there and throws his name cake over there.
Later Pragya tagged Abhi as Dhokebaaj and gets more furious that Abhi did not supported her during the times she needed him most.
It would be interesting to see what will be next Twist in show Kumkum Bhagya.
To catch stay tuned with us for more updates and exciting twists in other shows too.
Latest Kumkum Bhagya Updates