Shaurya Aur Anokhi: Anokhi writes Shaurya's name in her hand (Upcoming Episode)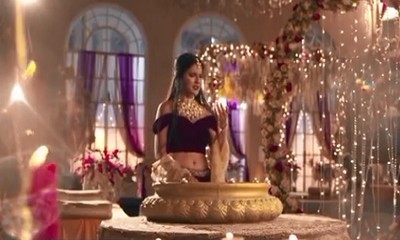 Shaurya Aur Anokhi Ki Kahani: Anokhi writes Shaurya's name in her hand
Star Plus TV serial Shaurya Aur Anokhi Ki Kahani is going to witnessing the lovely track of Shaurya and Anokhi's Sangeet + Mehndi ceremony.
So, Shaurya is really trying harder to keep the marriage truth secret from Anokhi.
Anokhi still believes that Shaurya is marrying Shagun.
Meanwhile, what stuns Anokhi to the core is when she sees Shaurya's name in her hand which the Mehndi girl has written.
Anokhi tries harder to erase it but all goes in vain when Babli and Astha mark their entry shocking her.
Shaurya's surprise for Anokhi
Poor Anokhi thinks Shaurya is happy with Shagun but what will happen when Anokhi will find the truth is super exciting to watch in the upcoming story.
At the same time, how Shaurya will trigger Anokhi to accept her love for him is another major twist.
So, make sure you don't miss the next update at SerialGossip.com
Latest Shaurya Aur Anokhi Ki Kahani Updates