YRKKH: Ranveer's mission unites Kairat next big twist revealed (Latest News)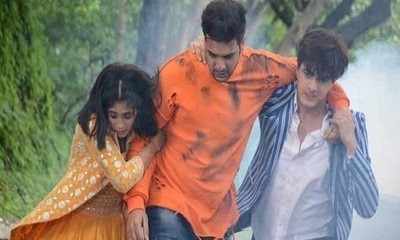 Yeh Rishta Kya Kehlata Hai (YRKKH): Ranveer's mission unites Kairat next big twist revealed
Star Plus one of the most popular TV shows Yeh Rishta Kya Kehlata Hai is looking forward to some major twists and turns in the storyline.
Fortunately, Kartik becomes Ranveer and Sirat's life-saver and rescues them from the car blast.
Ranveer and Sirat are thankful for Kartik's timely arrival.
With Ranveer and Sirat getting a new life and Ranveer being aware of Sirat's love for Kartik,
The next big in YRKKH is surely going to make you jump in excitement.
Ranveer makes a plan
Sirat's tournament is on the head and Ranveer finds it a good chance to get Sirat and Kartik closer to each other.
Ranveer has realized that Kartik is the best life partner that Sirat deserves.
With this huge realization, how Ranveer will use this tournament to unite Kartik and Sirat is what we don't want you to miss.
So, make sure you read the new updates at SerialGossip.com
Latest Yeh Rishta Kya Kehlata Hai Updates