KRPKAB 3: Ayushman suspects Dev Sonakshi's intentions (Latest News)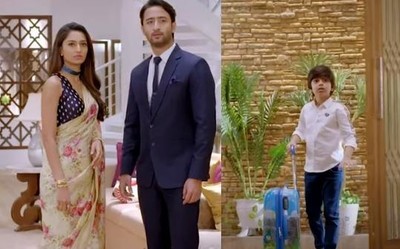 Kuch Rang Pyar Ke Aise Bhi 3 (KRPKAB): Ayushman suspects Dev Sonakshi's intentions
The upcoming episode of Sony TV popular serial Kuch Rang Pyar Ke Aise Bhi 3 will showcase an interesting twist and turn.
Big news hits Dev Sonakshi hard when they comes to know about the truth not Suhana but Ayushman is their child.
Dev and Sonakshi goes to meet Ayushman and take him home.
However Ayushman is unaware of this truth where Dev Sonakshi need to tell him the same.
Ayushman refuses to believe Dev Sonakshi
When Dev Sonakshi informs Ayush about the same he refuses to believe them.
Furthermore Ayushman suspects Dev Sonakshi's intentions of their entry in his life.

It would be interesting to see what happens next on the show.

Stay tuned to serialgossip.com for more updates.
Latest Kuch Rang Pyar Ke Aise Bhi 3 Updates