PM Modi: GOVT issued WhatsApp number, get all facts about COVID-19 instantly (Recent News)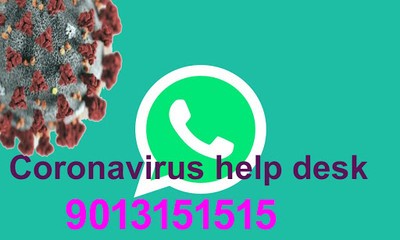 Narendra Modi on CoronaVirus outbreaks: Updates of 21 days lockdown
Corona Virus and its effects has been grooved to such extent that its proper care and precaution can decide that to what extent we can bring down the impact of the disaster.
This is the time to strength our mind to stay inside our homes so that we can break the chain of contagious infectious disease.
Your one step outside of your house can invite such pandemic disease into your house, with folded hands we request all of you to stay inside the house.
PM Narendra Modi's current update on Corona Virus
However where further Narendra Modi's live updates declared 21 days lockdown in India, where PM confirmed that no person is allowed to come outside the house.
Well for daily necessities, there will be specific time to open some shops and pleaded everyone to follow the rule.
Along with this PM Narendra Modi issued GOVT WhatsApp number, 9013151515
Message 'Namaste' on '9013151515' and get all facts related to COVID-19 instantly on your mobile phone.
Keep Watching Serial Gossip.com for more latest news and updates.
Latest Narendra Modi Updates