Top 10 shows BARC TRP list WEEK 9 Anupama GHKKPM rules till date (TRP Serial Rating)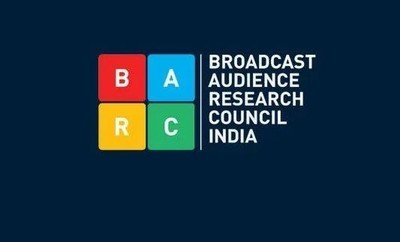 Top 10 shows BARC TRP list WEEK 9 Anupama GHKKPM rules till date
The TRP ratings for week 9 of year 2022 is back with top 10 shows liked and watched by loyal viewers.
It was earlier seen that makers are keeping loyal viewers engaged to the TV with new twist and turn but looks like the crowd are bored with the slow track of few popular shows leading to bit drop in TRP points.
Nevertheless mentioned below are the TRP points of the top 10 shows:
1.Anupamaa 3.6
2.GhumHaiKisikeyPyaarMeiin 2.9
3.YehHaiChahatein 2.8
4.YRKKH 2.6
5.Imlie 2.6
6.KumKumBhagya 2.3
7.SmartJodi 2.2
8.KundaliBhagya 2.1
9.Bhagyalakshmi 2.0
10.Udaariyaan 2.0
Reality show Smart Jodi marks entry in Top 10
Interestingly we see reality show Smart Jodi making way in top 10 shows and look forward to see the boost in the TRP with the celebs attracting viewers with their real life story and drama in the upcoming series.
Keep tuned to serialgossip.com for more updates.
Latest Trp Ratings Week 9 Updates