Dance Deewane Season 2 Auditions Online Registration Process Details (Audition)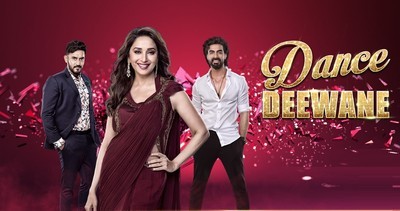 Dance Deewane Season 2 2019 Auditions Online Registration Process Details
Sony Entertainment Television is once again coming back with Second Season and the Auditions for this year 2019 are on.
Dance Deewane Season 2 Registration Process:
The interested candidates above 4 years of age can participate in the show by sending their dance video along with personal details on:
Dancedeewane2@gmail.com or on 9152351824/9152351825
The Registration form is available on the official website of the channel or visit Voot Official website for Dance Deewane Season 2 Audition form.
Participants can also download the App.
Step 1: Interested Participants can choose one of the 3 categories:
Step 2: Age Group: Children, Adults, Seniors
Step 3: Fill personal details and contact details.
Step 4: Upload your dance video of 3 minutes.
Dance Deewane Season 2 Coming Audition Details:
Coming up Auditions for Dance Deewane Season 2 2019
Bhopal City Audition
Lucknow City Audition
The judging panel for this Season will be the same as of earlier Season, Madhuri Dxit, Shashank Khaitan, and Tushar Kalia.
Keep reading for more coming
Latest Dance Deewane Season 2 Updates