Yeh Hai Mohabbatein: Guilty Raman's decision to divorce Ishita YHM (Drama)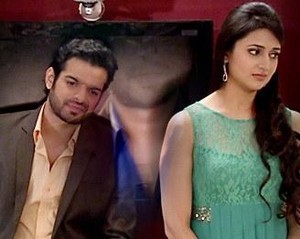 Love confession halt as Raman decides to free (divorce) Ishita from him for betterment of Ishita in YHM
It is already reported that Raman's son Adi will send Ishita to the jail taking revenge of his mother Shagun's insult in Yeh Hai Mohabbtein.
Raman (Karan Patel) will feel very gulity that Ishita (Divyanka Tripathi) always get in the problem because of his ex-wife Shagun and his son Adi.
Raman loves his son Adi alot and know very well that he did a false complaint about Ishita.
Raman who is trying to get a time for love confession to his wife Ishita will now be seen taking a big decision to make Ishita's life secure.
Raman will decide to separate Ishita forver so that she could get a better life which she deserves.
Latest Yeh Hai Mohabbatein Updates