Tujhse Hai Raabta: Evil Lady Sampada to sell Moksh to Dubai behind Kalyani (Upcoming Twist)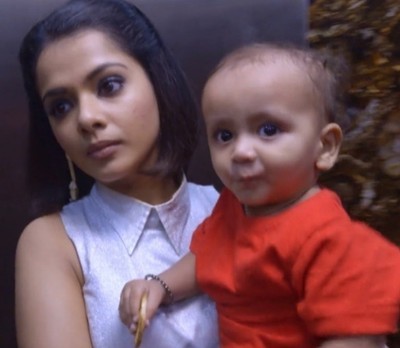 Tujhse Hai Raabta: Evil Woman Sampada to sell Moksh
In the high time track in ZEE TV prime time show 'Tujhse Hai Raabta',
Evil lady Sampada will take a blunder step giving a major setback to Kalyani and Malhar.
Earlier seen that how Sampada and Atharv get Moksh custody.
In the meantime, the evil lady Sampada plans to sell Moksh and send him to Dubai.
The evilness seems succeeding as Sampada finally makes the deal with a couple and thus is selling Moksh to them.
Kalyani and Moksh suspicious begin the hunt
Kalyani and Malhar will reach to the hospital as they get suspicious of Sampada.
But besides their search, Sampada is sneakily leaving the hospital with Moksh and the couple to whom she sold Moksh.
This is gonna be really highly intensified to watch how Kalyani and Malhar will save their son.
Or if evilness will win?
Stay tuned for the next update.
Latest Tujhse Hai Raabta Updates