Yeh Rishta Kya Kehlata Hai: Naira Kartik's intimate video goes viral Vedika puzzled (Upcoming Twist)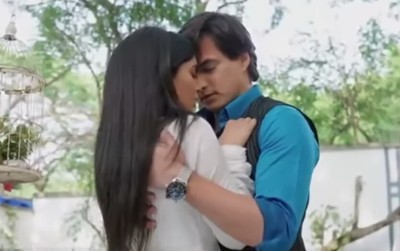 Yeh Rishta Kya Kehlata Hai: Naira (Shivangi Joshi) and Kartik's (Mohsin Khan) intimate video goes viral, Vedika puzzled
Star Plus popular daily soap Yeh Rishta Kya Kehlata Hai is gearing up for new twist and turn.
Kartik and Naira are back and are happy as Kairav is safe while now Kartik is on another tangent.
Kartik is all happy as Naira had made confession of love, Kartik is much happy over it.
While Naira is now trying to avoid Kartik as she knows that this is not right and things are not going to work this way.
Naira and Kartik's video syappa
Naira knows that Vedika is part of Kartik's life and she has no right to complicate things.
Here Kairav and Vansh sees birthday video and in one of them Kartik and Naira are having intimate conversation.
Kairav wants to hear it and asks Vedika to transfer it to laptop while Naira comes there and stops as she don't want Vedika to hear it.
Latest Yeh Rishta Kya Kehlata Hai Updates