YRHPK Latest News: Why? Kuhu asks Mishti to not marry Nishant (Latest Trending News)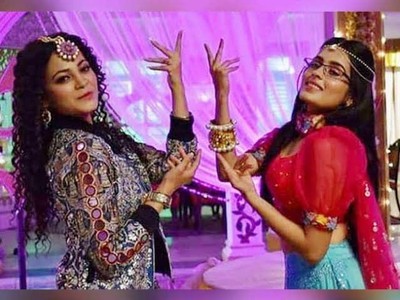 Yeh Rishtey Hain Pyaar Ke Latest News: Why? Kuhu (Kaveri Priyam) asks Mishti (Rhea Sharma) to not marry Nishant
Star Plus best tv drama Yeh Rishtey Hain Pyaar Ke is gearing up for high voltage drama and twist.
Abeer is out and Nishant is in Mishti's life, Abeer's all attempts to halt this wedding flops.
Maheshwari family is totally against Abeer after what he had done to Mishti.
Here Kuhu was helping Abeer to win back Mishti but nothing works, here Mishti herself is sad.
Mishti is not so happy but doing this wedding for the sake of family, Kuhu comes to Mishti.
Kuhu and Mishti's new trouble
Kuhu asks Mishti to not marry Nishant as she don't love him and one sided love marriages don't work.
Kuhu asks Mishti to see how she is suffering and couldn't save their relationship even though she loves Kunal.
Stay tuned for more exciting updates of the upcoming episodes only on serialgossip.com
Latest Yeh Rishtey Hain Pyaar Ke Updates