Patiala Babes: Mini misread Neil Isha's divorce story (Upcoming Twist)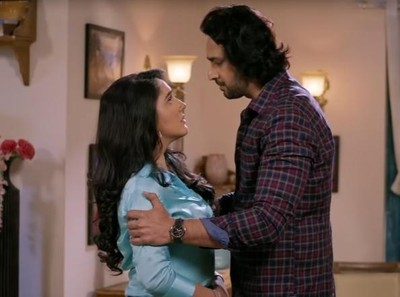 Patiala Babes: Mini (Ashnorr Kaur) misread Neil (Saurabh Raj Jain) Isha's divorce story
The upcoming episode of Sony TV serial Patiala Babes will showcase interesting twist and turn.
It was earlier seen that Mini is taken aback post knowing Neil cheated on her true love.
Mini starts maintaining distance from Neil assuming that Neil is doing wrong like father Ashok.
Mini does not want to become second woman in Neil's life and also be the reason for Neil Isha's divorce.
Mini also thinks about the poor baby Kia who is at zero fault.
Neil Isha's past story to unfold soon
Further Neil too refuses to divorce Isha as she refuses to let him meet Kia.
It would be really interesting to see how Neil Isha Kia and Mini's story shapes up further.
Will Mini get to know more about Neil Isha past?
Let's wait and watch for more drama in upcoming episodes.
Latest Patiala Babes Updates