Shakti Astitva Ke Ehsaas Ki: No one can cross level of Harman love, Virat drastic move (Upcoming Story)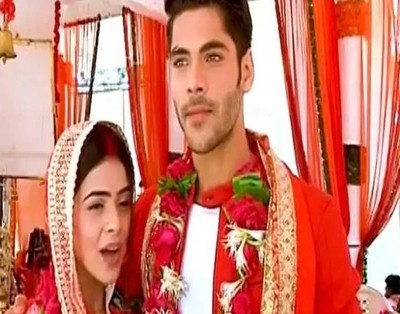 Shakti Astitva Ke Ehsaas Ki: Preeto exposed entire truth forth Virat, Heer shattered
Shakti Astitva Ke Ehsaas Ki is one of the most popular and long running show of Colors Tv casting Virat (Simba Nagpal) and Heer (Jigyasa Singh) in main leads.
It was seen that Preeto and everyone did their well so that they can break Virat and Heer's marriage, while they failed.
But in last, Preeto and Saya confessed entire truth forth Virat that Heer is kinner, making everyone just shocked.
Heer waiting for Virat, Preeto shattered
However where further amid all this, Heer is awaiting for Virat where Preeto cries and says no one can love like Harman, who knew the truth but still married Soumya.
What will be Heer's next move?
It would be interesting to see what will happen next in the show Shakti Astitva Ke Ehsaas Ki.
Till Then, Stay tuned with Serial Gossip.com for more exciting updates and upcoming twists in the shows.
Latest Shakti Astitva Ke Ehsaas Ki Updates