Shakti Astitva Ke Ehsaas Ki: Virat never seen avatar to expose Heer reality socially (Upcoming Twist)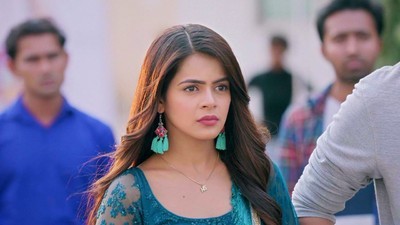 Shakti Astitva Ke Ehsaas Ki: Virat ugly avatar, eager to expose Heer truth out
Shakti Astitva Ke Ehsaas Ki is one of the most popular and long running show of Colors Tv casting Virat (Simba Nagpal) and Heer (Jigyasa Singh) in main leads.
It was seen that Preeto and Saya confessed entire truth forth Virat that Heer is kinner, making everyone just shocked.
However where further flashback shows that Preeto, Harak Singh and Saya making requests to Virat not to reveal Heer's truth forth anyone.
Virat eagerness to bring Heer truth out
On other side Virat is not ready to spare Heer where he wants to bring Heer's truth out and wants everyone to just know that Heer is kinner so that in future no kinner dare to do love.
What will be Virat's next move?
It would be interesting to see what will happen next in the show Shakti Astitva Ke Ehsaas Ki.
Till Then, Stay tuned with Serial Gossip.com for more exciting updates and upcoming twists in the shows.
Latest Shakti Astitva Ke Ehsaas Ki Updates