Ishq Mein Marjawan 2: Ridhima's ex-lover, Vansh questions Ridhima's loyalty for him (Upcoming Twist)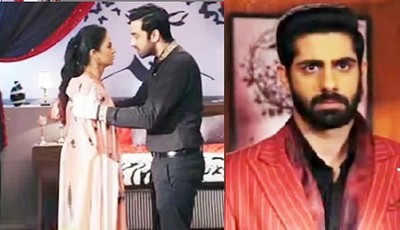 Ishq Mein Marjawan 2: Ridhima's ex-lover Vansh questions Ridhima's loyalty for him
Colors TV serial 'Ishq Mein Marjawan 2' is going to see big trouble in Vansh and Ridhima's love life.
Vansh and Ridhima are in love and plan to confess their feelings as soon as Vansh returns home.
Kabir, who entered in VR Mansion to find Sejal and kill her to hide his secrets from Ridhima ultimately turns spoiler in Vansh and Ridhima's love confession.
Next in Ishq Mein Marjawan 2, there will be a big twist when Vansh catches Kabir and Ridhima together in the bedroom.
Vansh misunderstands Ridhima
Vansh will misunderstand Ridhima and will question her loyalty for him and his love.
Kabir will succeed in his motives while Vansh and Ridhima's relationship will face a drastic storm.
This is going to be a terrible challenge for Ridhima to overcome and win Vansh's trust.
Stay tuned to Serialgossip.com for more updates and latest news of top TV shows.
Latest Ishq Mein Marjawan 2 Updates