YRKKH: Dadi celebration of Sirat-Kartik Wed Manish guileful act (Upcoming Twist)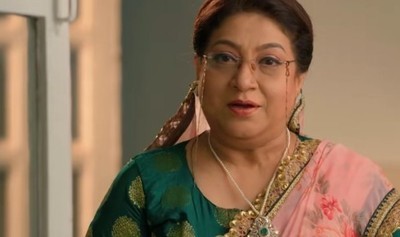 Yeh Rishta Kya Kehlata Hai: Sirat and Kartik yes for marriage, Dadi celebrated victory
Yeh Rishta Kya Kehlata Hai is one the most popular show of Star Plus casting Mohsin Khan and Shivangi Joshi in main leads.
As per latest track of the show Dadi and Mowri created much drama to get Sirat and Kartik married where Manish is not ready for this.
Further Kartik and Sirat said yes for marriage where Mowri is over the moon but Manish drama is still there.
Manish planned to get duo separated again
However where further Kartik and Sirat begins their relation while this will irk Manish where Manish will create hungama to ruin their marriage.
On other side Dadi is doing her best to convince Manish for this marriage where Sirat and Kartik are just dealing with each other.
Will Manish accept this marriage of Sirat and Kartik, with Dadi moves?
Stay tuned with us for more exciting updates and upcoming twists in the shows.
Latest Yeh Rishta Kya Kehlata Hai Updates