Choti Sardarni: Mehar memory loss drama opens big blunder for Sarbjeet (Upcoming Story)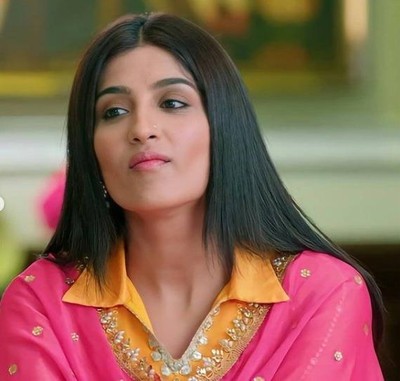 Choti Sardarni: Mehar memory loss drama, Sarbjeet shares life blunder
Choti Sardarni is Indian tv drama which telecasted on Colors Tv, where its upcoming track of the show will bring much drama and suspense in the show.
In coming track of show Mehar will be seen out of her mind where she will burn Param favorite jersey by forgetting iron over it.
And at same, Mehar showered major anger over Sarbjeet Singh and wanted him to stay away from her.
Mehar memory loss twist ahead, new trouble for Sarbjeet
Later Sarbjeet gets astonished eyeing Mehar such condition where Mehar even takes vessel to throw at Sarbjeet while Sarbjeet managed to safeguard himself.
Coming track will be exciting where Sarbjeet will be seen handling Mehar and taking care of her, while reason behind Mehar mental health will be something else.
It would be interesting to see what will happen next in the show.
Stay tuned with us for more exciting updates and upcoming twists in the show.
Latest Choti Sardarni Updates