YRKKH: Sirat gets scared with Ranveer psychopanti rethinks decision (Future Story)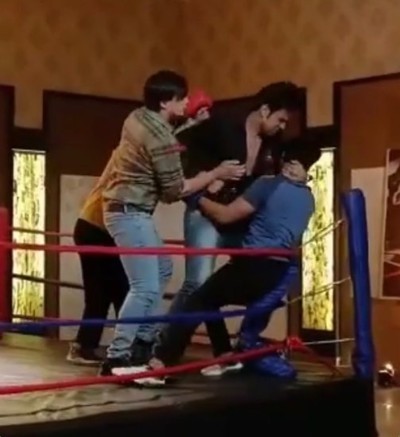 Yeh Rishta Kya Kehlata Hai (YRKKH): Sirat and Ranveer's grooving hate twist ahead, Kartik turned support
YRKKH is Indian tv drama which telecasted on Star Plus, where its upcoming track of the show will bring much drama.
As per latest track of show Sirat boxing match is there where Ranveer is eagerly waiting for Sirat.
Later on Sirat arrives with Kartik on bike and Ranveer gets hell furious with this that with whom Sirat is coming.
Ranveer and Kartik ugly fight makes Sirat scared again
However where further , Ranveer and Kartik's this fight gives Sirat idea of Ranveer possessiveness that how Ranveer is behaving like this.
On other side, Kartik care and love makes Sirat rethink about the decision that she had made by leaving Kartik.
What will be Sirat further decision?
It would be interesting to see what will be in future store for Sirat and Kartik.
Stay tuned with us for more exciting updates and upcoming twists in the show.
Latest Yeh Rishta Kya Kehlata Hai Updates