Choti Sardarni: Doctor revealed forever loss of Mehar mental health (Future Story)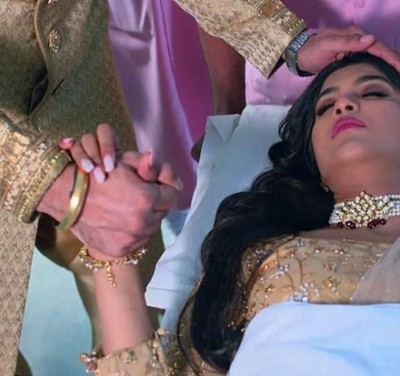 Choti Sardarni: Doctor revealed forever loss of Mehar mental health
Choti Sardarni is Indian tv drama which telecasted on Colors Tv, where its upcoming track of the show will bring much drama and suspense in the show.
It was seen that there is Jagga death ceremonies in Dhillon house where Mehar entered and gets baffled eyeing garland on Jagga picture.
Resulting which, Mehar gets unconscious and entire Dhillon as well Gill family gets stressed over same.
Doctor revealed big over Mehar condition again
However where further, Doctor revealed Sarbjeet that Mehar will forget everything that she had seen at Dhillon house where Sarbjet gets tensed for her.
While at same, Mehar gets her senses back and seems confused where this time again Mehar has forgotten everything what she seen.
When will be Mehar back on track again?
It would be interesting to see what will happen next in the show.
Stay tuned with us for more exciting updates and upcoming twists in the show.
Latest Choti Sardarni Updates