Udaariyaan: Jasmine brings Gippi forth Fateh big blast in Sandhu House (Upcoming Story)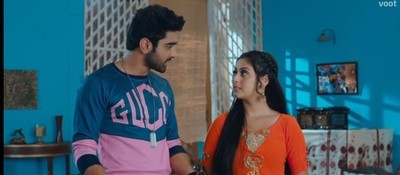 Udaariyaan: Jasmine brings Gippi forth Fateh big blast in Sandhu House
Udaariyaan is interesting show telecasted on Colors Tv which is up for some interesting twists and turns ahead where Jasmine planned to get Fateh love back.
At same, Jasmine is there, having her evil eye over Fateh and Tejo's relation and wanted to separate duo and turned possessive to get love back in life.
However where further, Jasmine is having cheap game against Fateh where to make him envious Jasmine brings Gippi to Sandhu House.
Jasmine played envious game against Fateh
At this point Jasmine is totally aware that Fateh will fume with anger eyeing her with Gippi where she called Gippi to her mother birthday bash.
This will bring unexpected havoc in Sandhu house as Fateh and Gippi face off will blow out Fateh move on plan with Tejo.
It would be interesting to see what will be Jasmine's move to separate Fateh and Tejo?
To catch stay tuned with us for more updates and exciting twists in other shows too.
Latest Udaariyaan Updates