Udaan:Vivaan beg for forgiveness from Imli post DNA test state truth by Suraj-Chakor (Upcoming Twist)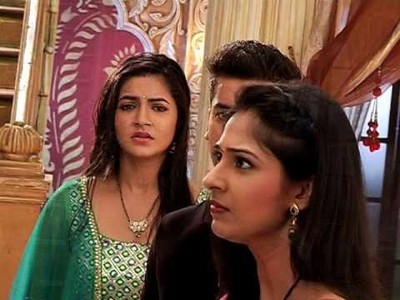 Vivaan (Paras Arora) beg for forgiveness from Imli (Vidhi Pandya) post DNA test state truth by Suraj (Vijayendra Kumeria) and Chakor (Meera Deosthale) in Udaan
In Udaan there are many sequences which make Vivaan's (Paras Arora) eyes get opened up for Imli (Vidhi Pandya).
Imli's truth of being pregnant with Vivaan's child have been finally proved by chakor and Suraj.
Imli can now go with her head up in front of Vivaan as Vivaan have been knowing the evilness of Ragini by now.
Chakor and Suraj make Vivaan understand that he can mend his relationship with Imli just by asking forgiveness for his old deeds.
Imli rejects Vivaan's pleads
As directed by Chakor and Suraj, Vivaan goes to ask forgiveness from Imli but Imli directly tells Vivaan that she has now no connection with Vivaan.
Imli says that Vivaan did not trust his wife on the words of Ragini and now Vivaan does not have any right upon the baby.
It would be interesting to watch as to how would Imli reject Vivaan's pleadings?
Stay tuned for further details and developments in storyline.