Udaan: Vivaan's brutal allegation on Imli drive Suraj-Chakor crazy (Upcoming Story)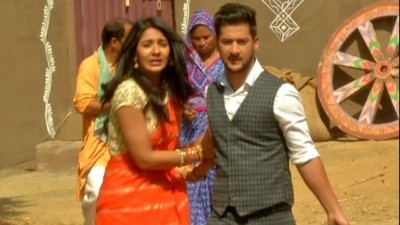 Vivaan's (Paras Arora) bruta allegation on Imli (Vidhi Pandya) drive Suraj (Vijayendra Kumeria) and Chakor (Meera Deosthale) crazy in Udaan
In Udaan there are lots of high voltage dramatical situations seen amid Chakor (Meera Deosthae) and Imli (Vidhi Pandya).
Vivaan have put up many allegations on Imli as in accordance to the child that is in Imli's womb.
Now, Imli very well knows that Vivaan have been fueled up by none other than Ragini and now it is very difficult for Vivaan to understand.
Chakor and Suraj have also made their share of efforts and only got nothing in return except doubts.
Imli leaves Vivaan's house
Imli thinks that it would be better if Imli go out of Vivaan's sight so that Vivaan and Imli both can live in peace.
It would be interesting to watch as to how would Chakor and Suraj too leave haveli so that Vivaan can left all alone and this would make Vivaan realize about the love of loved one?
Stay tuned for further details and developments in storyline.
Latest Udaan Updates