Kesari Nandan: Kesari sacrifices long hairs, Kesari's drastic step for wrestling stumbled Hanumant (Upcoming Twist)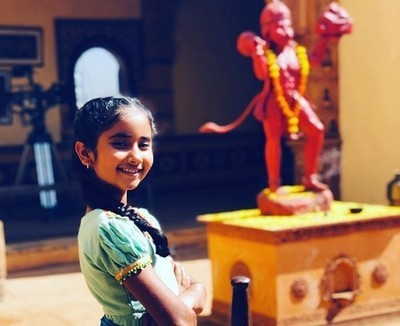 Kesari determines to turn Wrestler against Hanumant Singh in Kesari Nandan
Colors has just launched an inspiring story of a little girl Kesari (Chahat Tewani)who wants to become wrestler alike her father Hanumant Singh (Manav Gohil).
Nevertheless, her father inspiration her father himself is standing against her strong will to become an wrestler.
After how Kesari tells her family that she wants to study,
Kesari brings another shocker for her Family and Hanumant when she cuts down her long hairs just to practise wrestling.
Hanumant confronts Madhavi and Kesari
Kesari's drastic step stumbles Madhavi while Hanumant stands stunned.
Will Hanumant turn major roadblock in her daughter's dream?
Or Kesari will convince her father?
Stay tuned to Serialgossip.com to know what happens next after Kesari's this shocking step.
Latest Kesari Nandan Updates