Patiala Babes: The Face off Babita Mini's Patiala gang against Ashok Khatri (Upcoming Twist)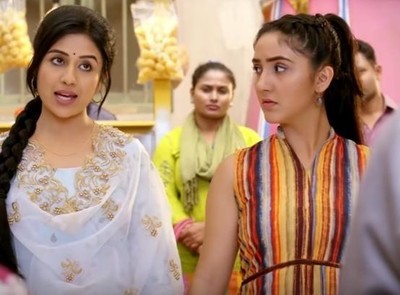 Patiala Babes: The Face off Babita Mini's Patiala gang against Ashok Khatri
As per the latest promo of Sony TV show Patiala Babes, Babita (Paridhi Sharma) and Mini (Ashnoor Kaur) is seen happy with their success in Dhabha.
However fraud Khatri gets hurt as Babita breaks partnership with him.
Khatri thus teams up with Ashok turning him his new partner in business venture.
While Babita and Mini does not get affected as entire Patiala stands along with them.
Hanuman (Aniruddh Dave) as usual too supports Babita and Mini.
Hanuman stands with Babita and Mini
Now it would be really interesting to see what the result of this face off will be.
Will Ashok and Khatri with their fraud be able to outdo Babita?
Must wait and watch.
Latest Patiala Babes Updates