Dil Toh Happy Hai Ji: Happy's huge sacrifice for Rocky to write new story (Upcoming Story)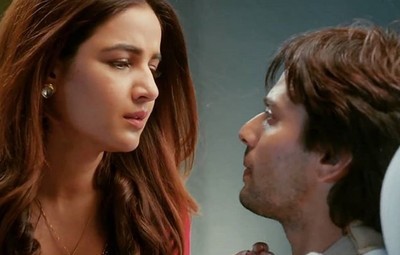 Dil Toh Happy Hai Ji: Happy's huge sacrifice for Rocky to write new story
In the interesting prime time TV Serial Dil Toh Happy Hai Ji soon Happy and Rocky's love story will face a biggest turning point.
With Happy learning RV's bloody hands in Anaya's murder,
Happy will determine to expose the evil identity of RV and make sure to not let him fool her and Rocky anymore.
But what Happy will do to expose RV will shock Rocky to hell.
Happy will marry RV behind back Rocky and this will hit Rocky like a drastic storm running his life to hell.
And the dramatic twist will not end by here only as Happy will now do her love drama with RV earning Rocky's hate.
Rocky and Happy's love to turn into hate
Rocky and Happy's love will now start turning into hate story when Happy will stop Rocky from interrupting in her and RV's life.
What will Rocky do now?
Will Rocky misunderstand Happy's love as betrayal?
Or he will still stand stubborn to find the truth?
Stay tune for the next coming update.
Latest Dil Toh Happy Hai Ji Updates