Ek Bhram Sarvagun Sampanna: Kavya in dilemma to sacrifice Kabir for Ishani (Upcoming Episode)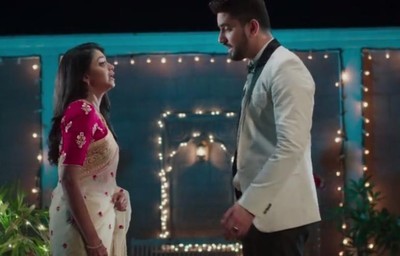 Ek Bhram Sarvagun Sampanna: Kavya (Tanvi Dogra) in dilemma to sacrifice Kabir (Zain Imam) for Ishani (Tina Phillip)
In the upcoming episode of Star Plus show Ek Bhram Sarvagun Sampanna loyal viewers will get to witness interesting drama.
Ishani starts pretending to be in trauma and undergoing memory loss to avoid questions from family.
However Ishani tries to stick to Kabir and hug him every now and then.
Suman feels bad seeing Ishani's state and enlightens to Kavya that bad happened with Ishani.
Suman highlights Kabir Ishani's broken relation to Kavya
Suman highlights her broken relationship with Kabir and send kidnapping trauma.
Kavya feels Ishani lost Kabir due to her and decides to sacrifice Kabir for the sake of Ishani.
Will Kabir let Kavya take this drastic step?
Let's wait and watch.
Latest Ek Bhram Sarvagun Sampanna Updates