Kulfi Kumar Bajewala: Amyra's disgusting move torturing Kulfi for revenge (Upcoming Twist)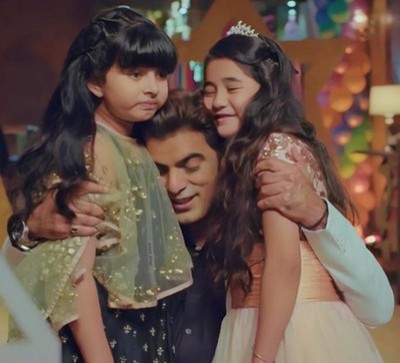 Kulfi Kumar Bajewala: Amyra's disgusting move torturing Kulfi for revenge
Star Plus daily soap Kulfi Kumar Bajewala is seeing a very high time track where Amyra again turned negative against Kulfi.
This time, it seems that Amyra will really leave no chance to make Kulfi's life equal to hell.
Where Lovely and Gunjan face off and Gunjan calls Amyra illegitimate,
Revengeful Amyra settles scores with Kulfi when she calls her illegitimate before the whole class.
The drama doesn't stop here only but intensifies to hell when Amyra questions Kulfi's father identity and his illegitimate relation with her Mom.
Kulfi in a tight spot
Helpless Kulfi will stand silent crying in front of the class while Amyra will mentally torture her by raising questions on her Mother Nimrat's character.
How Kulfi will fight back this situation?
Will Amyra ever let Kulfi live a happy life?
Stay ahead with serialgossip.com
Latest Kulfi Kumar Bajewala Updates