Kulfi Kumar Bajewala: Kulfi took extreme step after Amyra's humiliation (Upcoming Episode)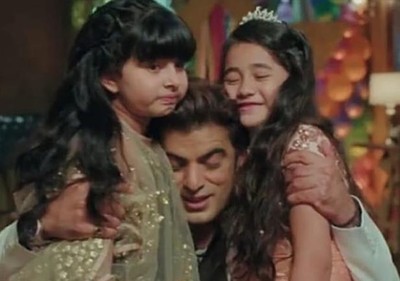 Kulfi Kumar Bajewala: Kulfi took extreme step after Amyra's humiliation
The Star Plus popular soap Kulfi Kumar Bajewala is seeing a lot of twists and turns in the storyline.
Earlier seen how Kulfi again gets trolled and insulted by Amyra when Amyra learns her real identity of being a daughter to Tevar, not Sikandar.
The truth has completely shattered Amyra but it seems that Amyra will not drop down the guns but will turn more negative and revengeful against Kulfi.
Amyra's deadly threat to Kulfi
Where Kulfi faces a huge sarcasm in school when Amyra calls her illegitimate daughter of Nimrat,
Amyra threatens Kulfi and challenges to make her living equal to hell.
Kulfi is really fed up with Amyra's humiliations that now she will take an extreme step.
It is going to be highly intensified to watch how Kulfi will tackle this situation.
Or Kulfi will exit from Sikandar's life again?
Stay ahead with serialgossip.com
Latest Kulfi Kumar Bajewala Updates